iSeries Workshops & Clinics
iSeries is a suite of workshops and clinics designed for the most demanding iPhone, iPad, AppleTV or Apple Watch owner. Get the most out of your devices!
---
View calendar to select a date & register:
Click/Tap a button on the calendar for more.
Blue buttons = workshops; Orange buttons = clinics; Gray buttons = 'Registration Closed'

---
iSeries Workshops are unlike traditional seminars – actual change will occur. When you leave one of these workshops, you will have setup your device(s) to meet your needs – not the needs of some generic 'user' who might (or might not!) look like you.
(4 hours per workshop. Preregistration is required.)
iSeries Clinics are modeled after medical clinics: you have problems that are disrupting your work/life – we have answers to those problems. Unlike a workshop, a clinic does not have a predetermined agenda. The burning questions of the participants drive the agenda.
(4 hours per clinic. Preregistration is required.)
Seating is Limited: After consulting with educational professionals and researchers, each workshop will be limited to 15 attendees. This will provide the optimum student-to-teacher ratio, giving everyone attending as much – or as little – personal assistance as they desire.
Clinic seating will be limited only by the size of the venue.
Pricing varies depending upon the specific workshop or clinic.
---
Now Playing
Before Disaster Strikes: Prepare your iPhone (or iPad) for when things go horribly wrong. (Duration: 4 hours per workshop. Preregistration is required.)
iSeries Clinic: Join us for a free ranging discussion of all things iPhone, iPad, Apple Watch and AppleTV. Clinics are an open Q&A time to ask those questions that can't wait for the next iSeries Workshop. (Duration: 4 hours per clinic. Preregistration is required.)
Use the calendar to choose the workshop or clinic that best fits your schedule.
---
Coming Soon
Camera, Photos & Videos: What can I do with all of my photos and videos? How do I share them with my other devices?
Privacy & Security: Is my iPhone safe to use in a coffee shop? At the airport? How do I protect my customers? Myself?
Hidden Gems: Get more out of your iPhone and iPad
---
Instructors
Anne Schur is a professional brainstormer and former Chief Scientist (PNNL) turning the impossible into solutions. She applies her expertise in user experience & social behavior to coach individuals & facilitate teams to solve real-world challenges such as: space shuttle missions, airport body scanners & information visualization. During her storied career (Honeywell, GE, PNNL, & a few 3 letter agencies that will be nameless), she has been an agent of change. In 2016, Anne was honored with IEEE's first "Test of Time 20 Year Award".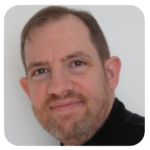 Bruce Schmoetzer is a professional puzzler. Throughout his colorful 40 year career (Apple, AT&T, Lockheed, NASA, and Purdue, as well as a plethora of startups), he has been a solver of mysteries. Bruce uses his expertise in technology, logistics and Aikido to mentor individuals and teams on their personal and professional journeys. He is Chief Instructor for Wilke Systems and Beartooth Aikido – were he demystifies the "magic" of technology while promoting a sense of calm & well-being in a chaotic world.
---